Robin Hood has come to Mercatino Conca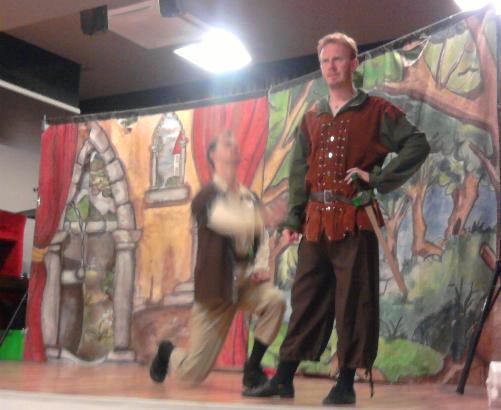 Last 16th April our students met a n English language acting company called "Smile".
They came to our theatre and played a delightful piece called "Robin vs Sheriff", set in Nottingham and the Sherwood Forest at the time of the young Robin Hood 's life. The actors were from England , Australia , and they acted perfectly, involving students in the performance. After the show, they had an amusing workshop where through games actors made students speak, play and act in English but most of all students had a lot of fun.
Students have known another way of studying the foreign language and the teacher herself liked the experience a lot.
Hope to repeat the experience next year…..